NOTE: lync.zoom.us is in San Jose US all meetings traffic runs through there.
About The following goes over joining into a Zoom meeting through Skype for Business/Lync on Lync 2010, Lync 2013, Office 365 and Skype for Business Prerequisites
• An Enterprise, Business, Education, or Pro plan is required
• Lync 2010 Windows client, Lync 2013 Windows client; Lync 2011 Mac client, Skype for Business 2015, Skype for Business 2016
Supported Features:
• Audio call with SILK 16K, G.722 or G.711 codec
• Video call with H.264UC or RTVC1 codec
• Native Desktop or Application Sharing with RDP
• Media encryption with SRTP
• Whiteboard, PPT, IM and vote from Lync/Skype for Business are not currently supported
• Whiteboard and PPT screen sharing from Zoom is supported
Instructions
1 Obtain a scheduled Zoom meeting ID from the host or organizer
2 Launch Skype for Business/Lync and select "Contacts". Then select to search for a contact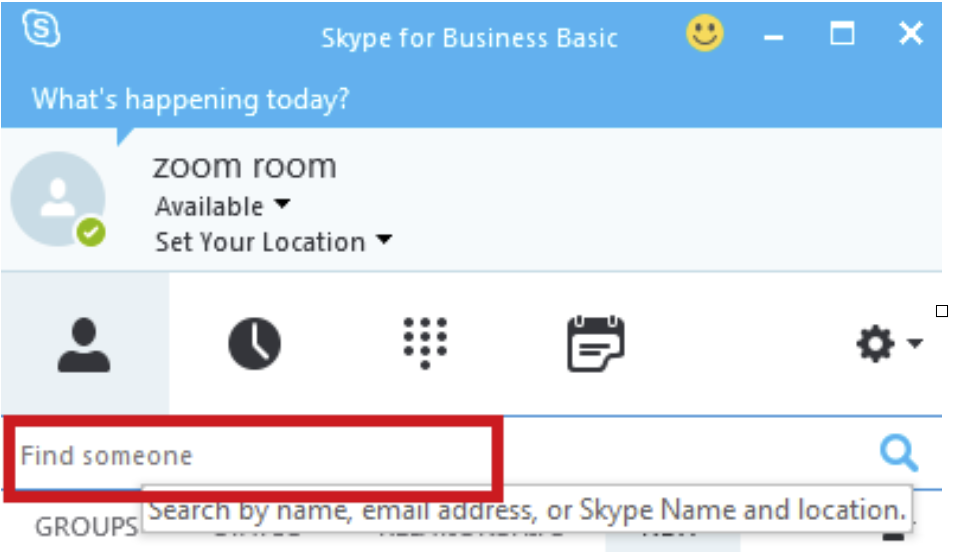 3. Type 'MeetingID@lync.zoom.us' For this example, the meeting id is 967514938 and the join link is https://zoom.us/j/967514938. This will be populated in the meeting invite. After searching, select the video camera icon to start a Lync meeting with this contact.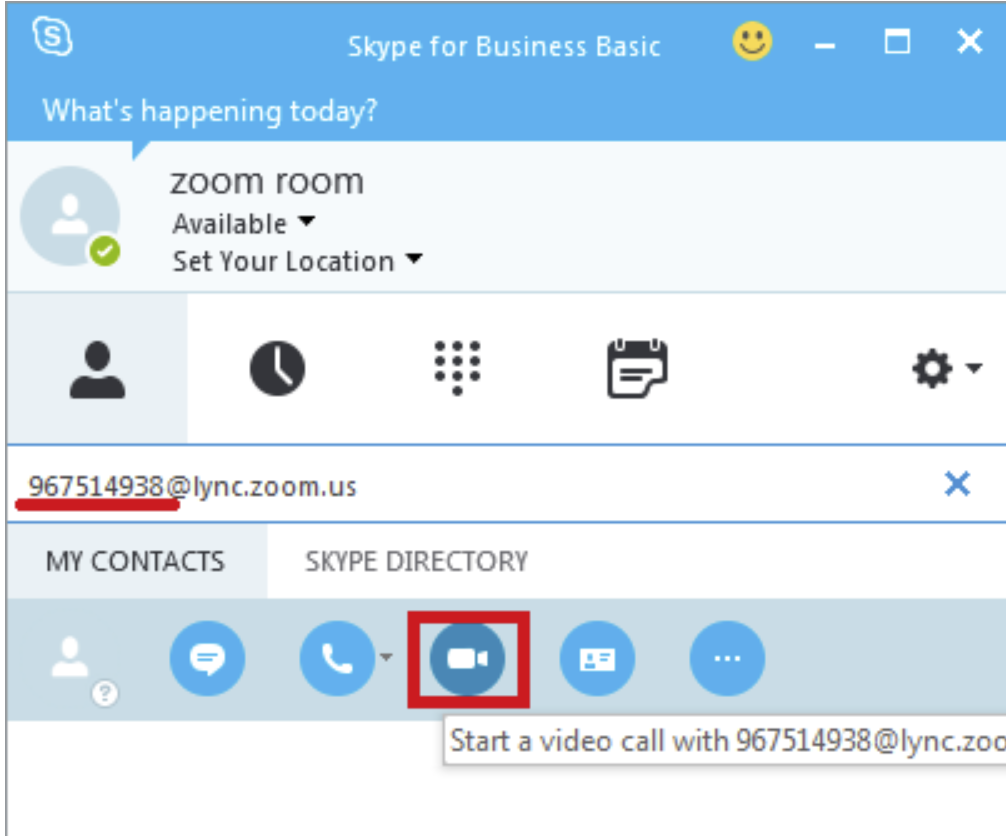 4 You will then be connected to the Zoom meeting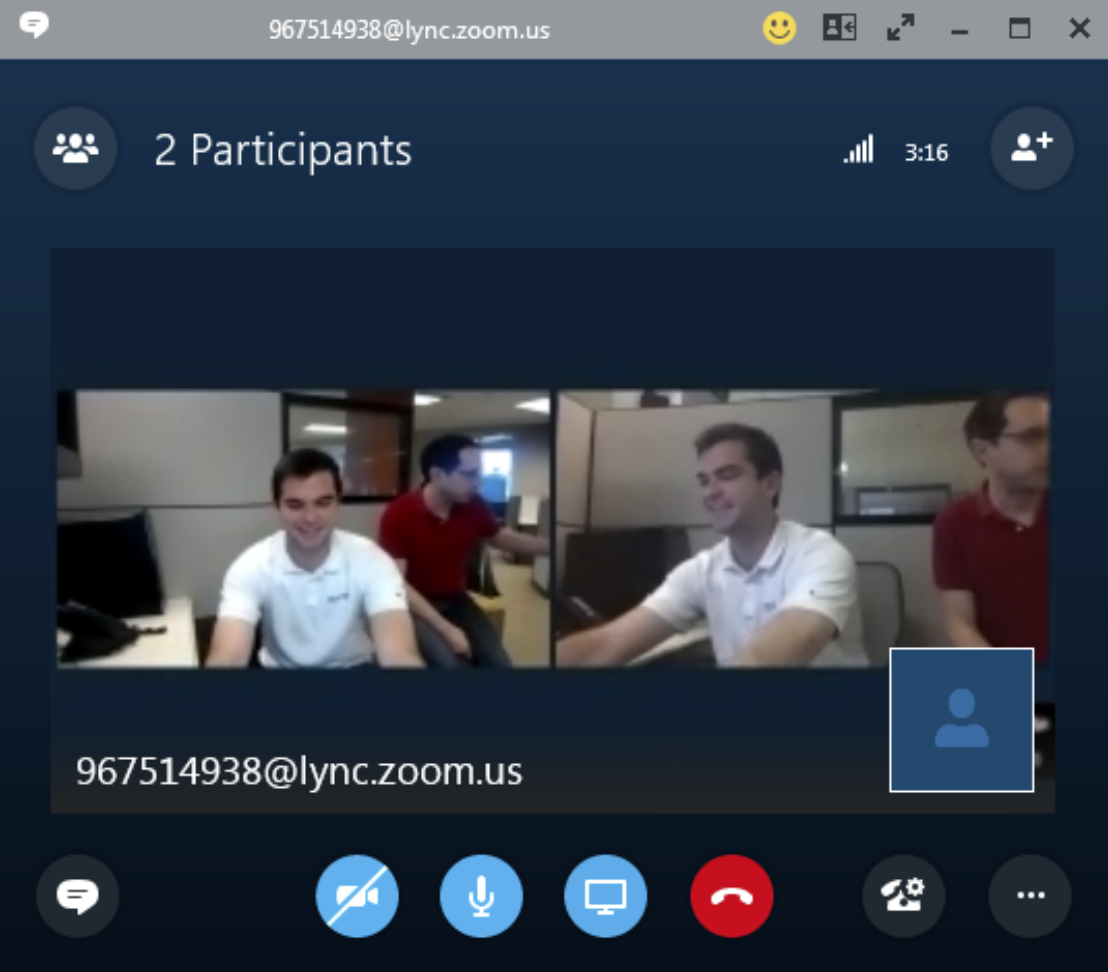 5 If prompted to enter the meeting password, you can use the Call Controls to enter the numeric password provided.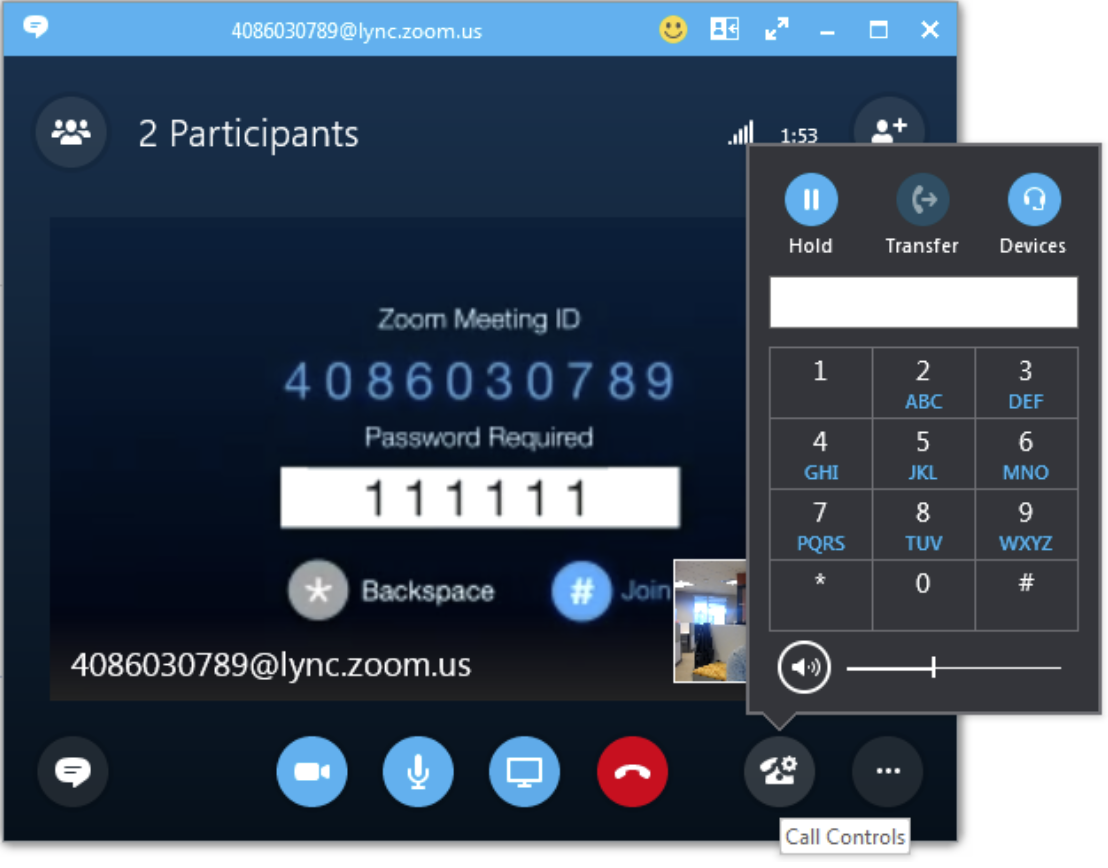 6 Press "1" to switch video layout to toggle between Gallery View (2x2, 3x3, 4x4, and 5x5) and Active Speaker view
• 1 Participant: Active Speaker only
• 2-4 Participants: 2x2, Active Speaker
• 5-9 Participants: 2x2, 3x3, Active Speaker
• 10-16 participants: 2x2, 3x3, 4x4, Active Speaker
• 17+ Participants: 2x2, 3x3, 4x4, 5x5, Active Speaker
• Press "4" or "6" to page between screens if current Gallery View doesn't show all participants.