Start a Screen Share Meeting:
Join the meeting for screen share (no video) You can do so by selecting the "Join" at the Home tab. Enter the meeting ID of the meeting you wish to screen share in.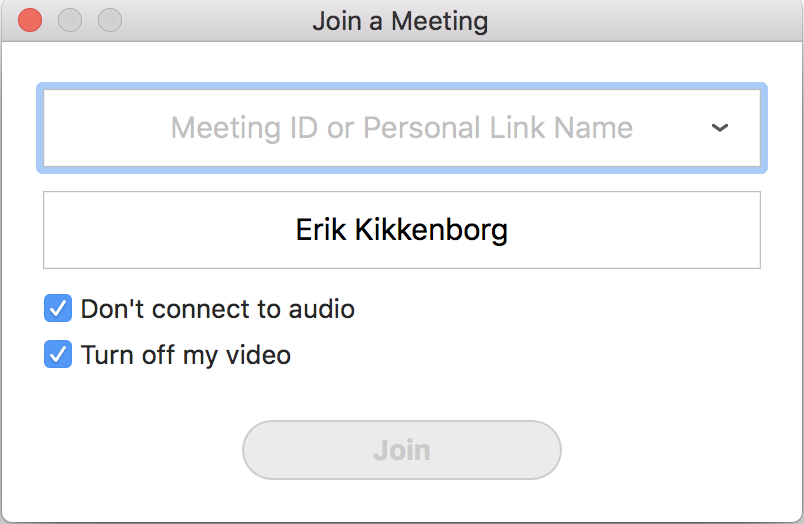 Remember to:

Select a window, desktop or iPad/iPhone: Once you click on share screen, you will be prompted to select the desktop, a specific window or an iPhone/iPad app to share.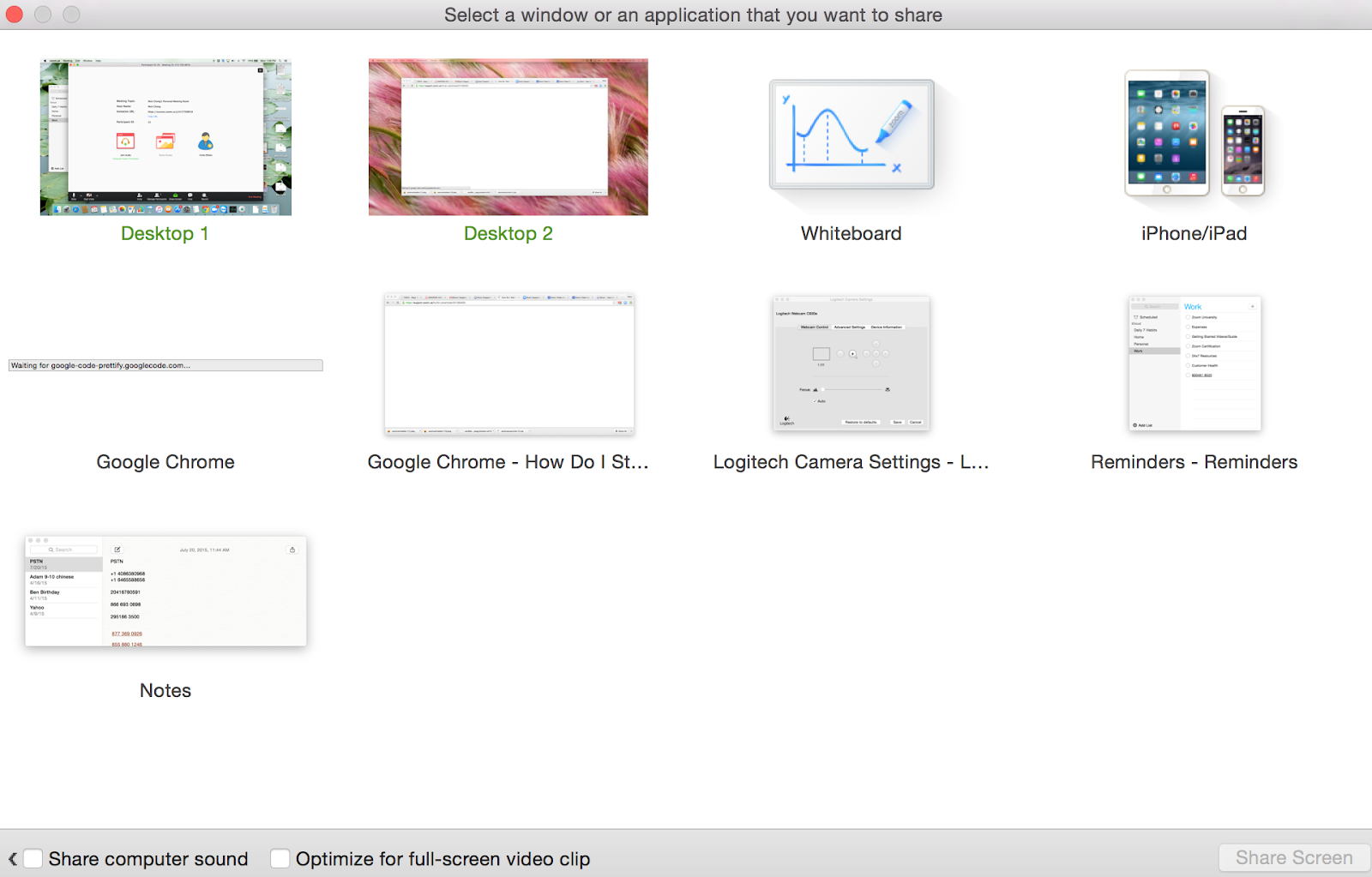 Switching Windows during Screen Sharing: During screen sharing, you can switch between different Windows or Desktop by moving your mouse/pointer to the top of the meeting window. Select - " New Share"

Other options during screen sharing includes- mouse/keyboard control, annotate, record, mute, chat, etc.. Click here to learn more about available features during Screen Sharing.
To end your screen share meeting simply select "Stop Share."