For application specific setup see the section Application specific setup
Setting up a Live-stream is done in the KMC, by logging into the KMC and press the "CREATE" button.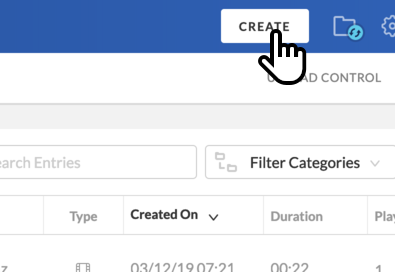 From the "CREATE" dialog select the "Create Live Stream Entry" to add the new entry.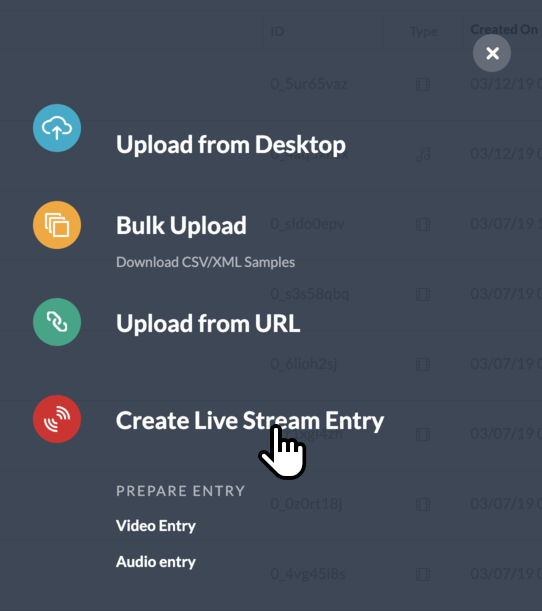 Type in a name for the stream and select the settings that you want. PLACEHOLDER FOR LINK TO LIVE SETTINGS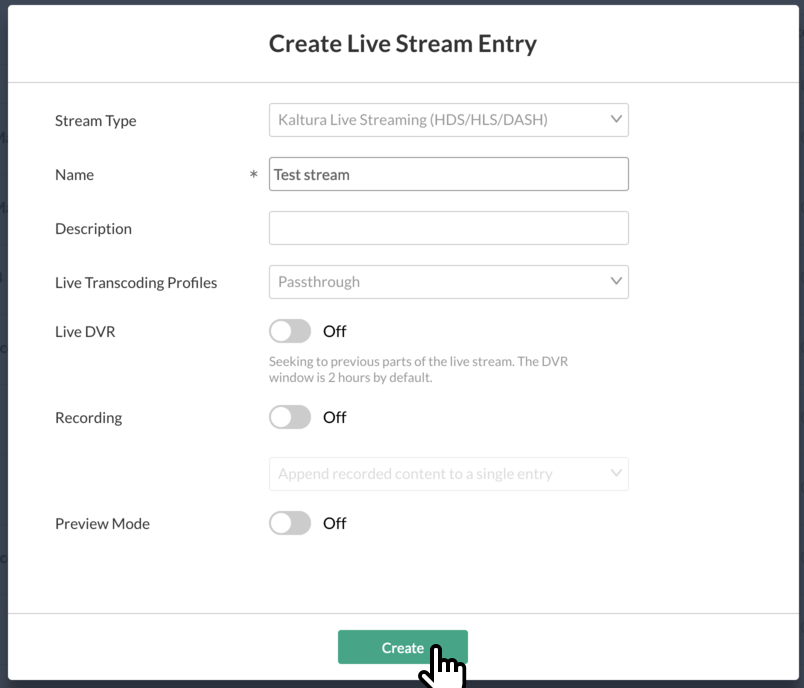 To change other settings, and see the RTMP settings select "Yes" to go directly to the newly created entry.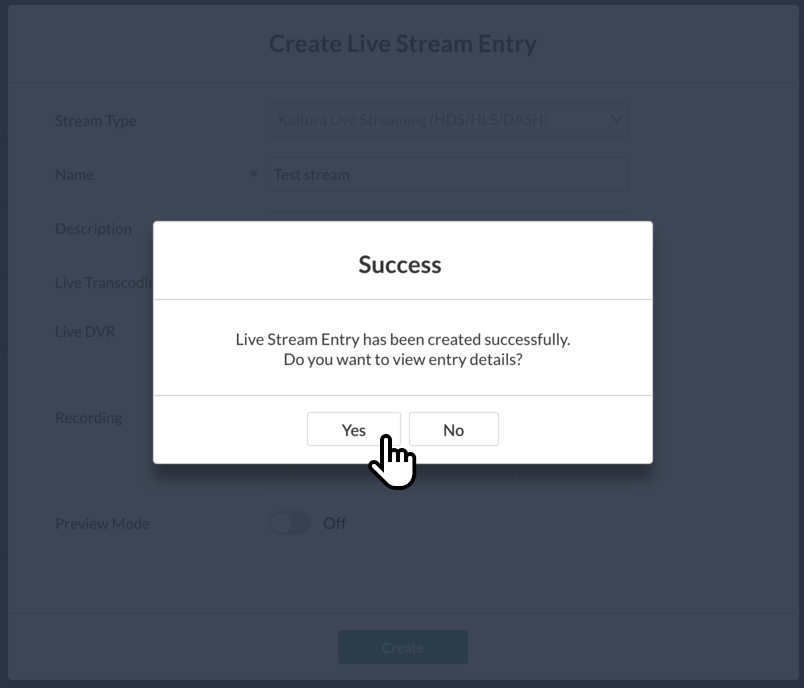 In the entry settings go to the "Live Stream" settings to se the RTMP settings to use in your streaming application.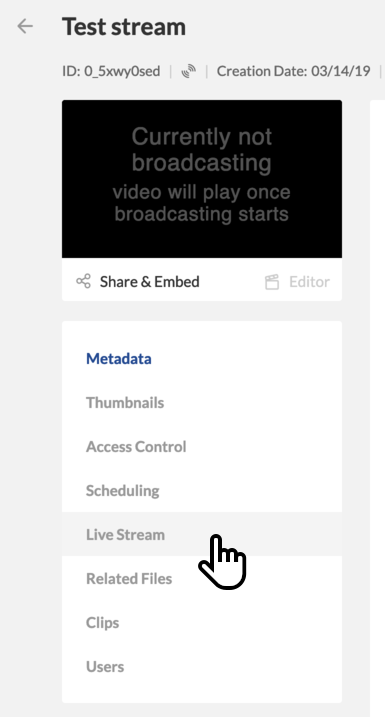 Since loadbalancing and multisite features are handled inside the NORDUnet cloud there is no difference in the primary and backup targets - this is on purpose.

Application specific setup
For application specific settings please see the these specific guides:
Wirecast