Setting up wirecast for streaming with Kaltura is done by adding an output configuration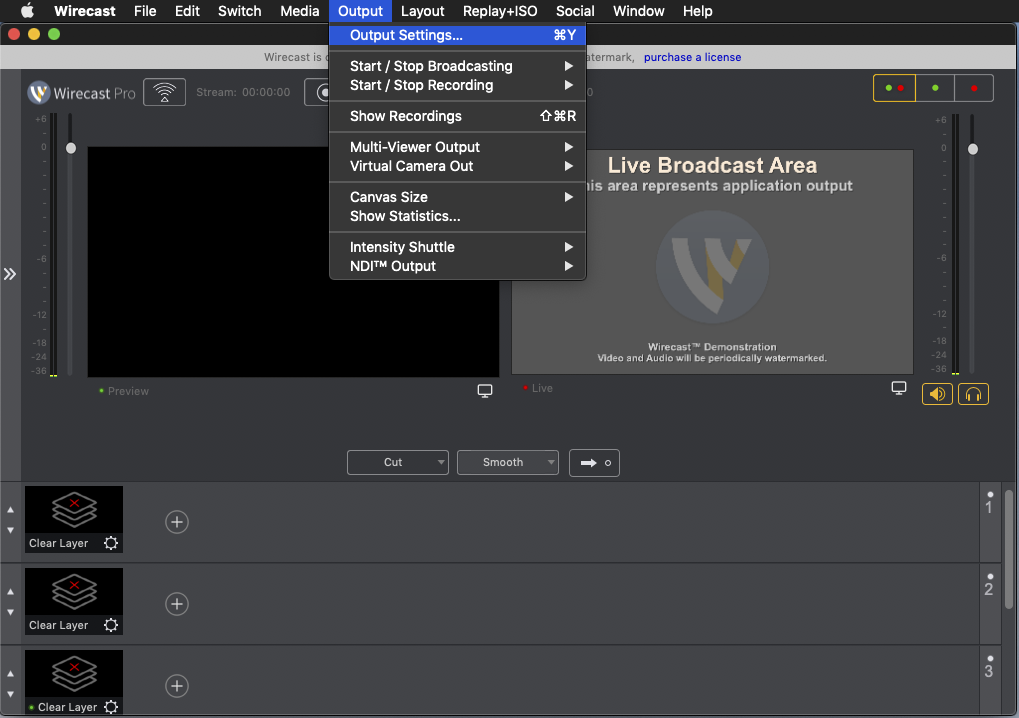 In the new output configuration select "RTMP Server" as Destination and press OK.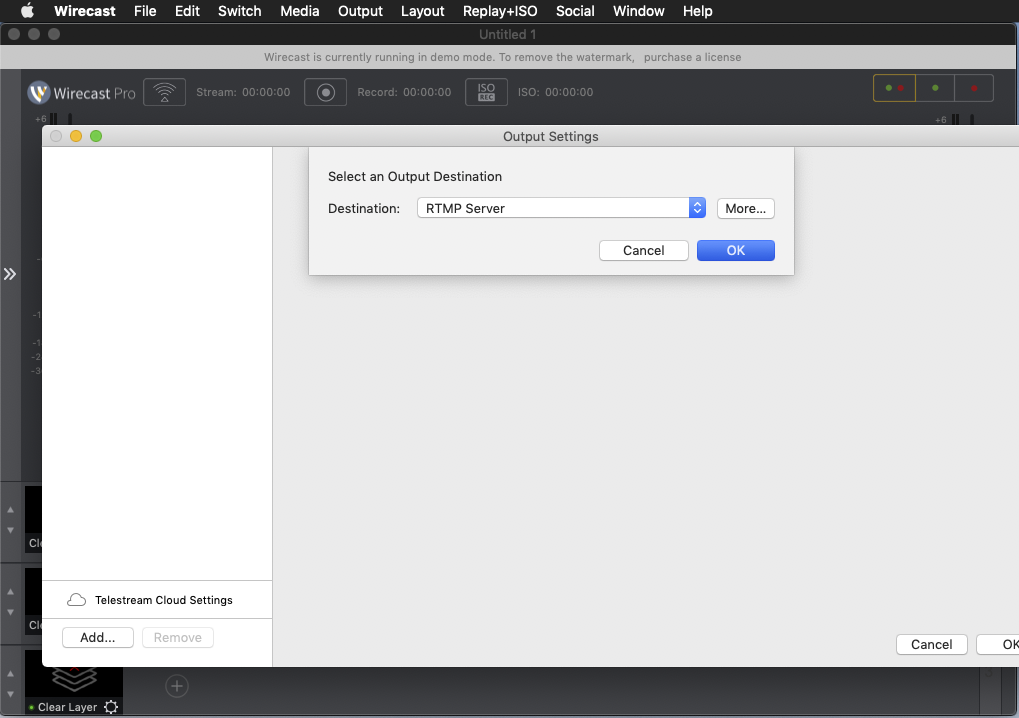 Select the appropriate encoding settings, NORDUnet recommends not to use streams of above 4Mbps - Remember that this is also the minimum required bandwith to play the stream for the end-user. (Continuously streaming on wifi and cellular networks can not reliable be done with bandwith bigger than 4-5 Mbps)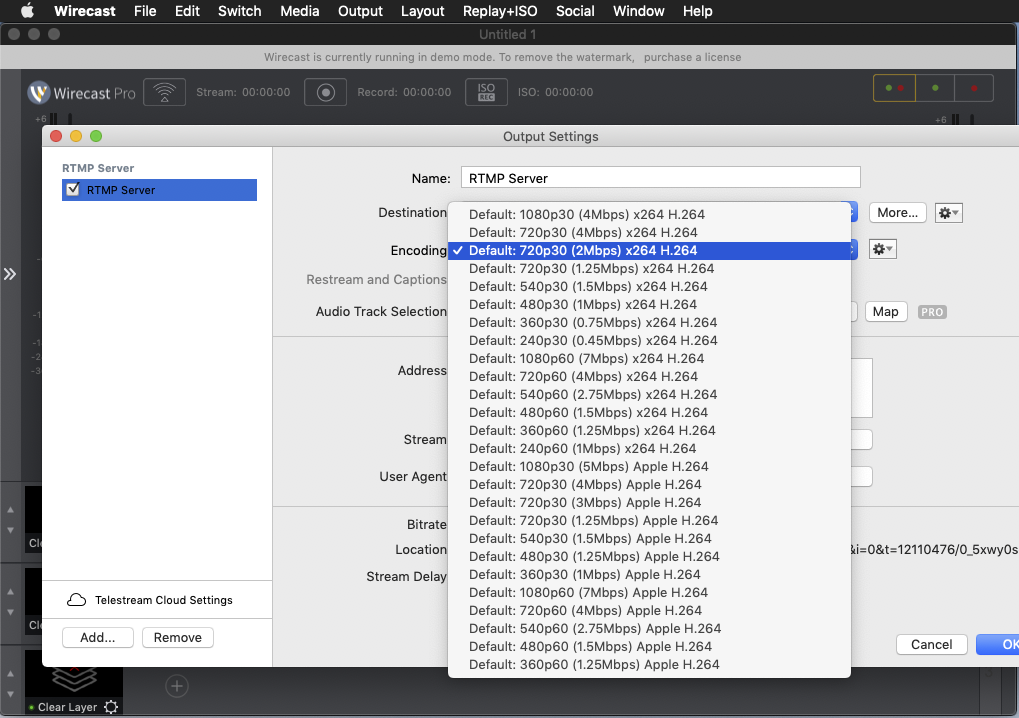 Copy the Address (Broadcasting URLs>Primary URL) and Stream (Stream name) from the KMC Admin page and insert them as shown.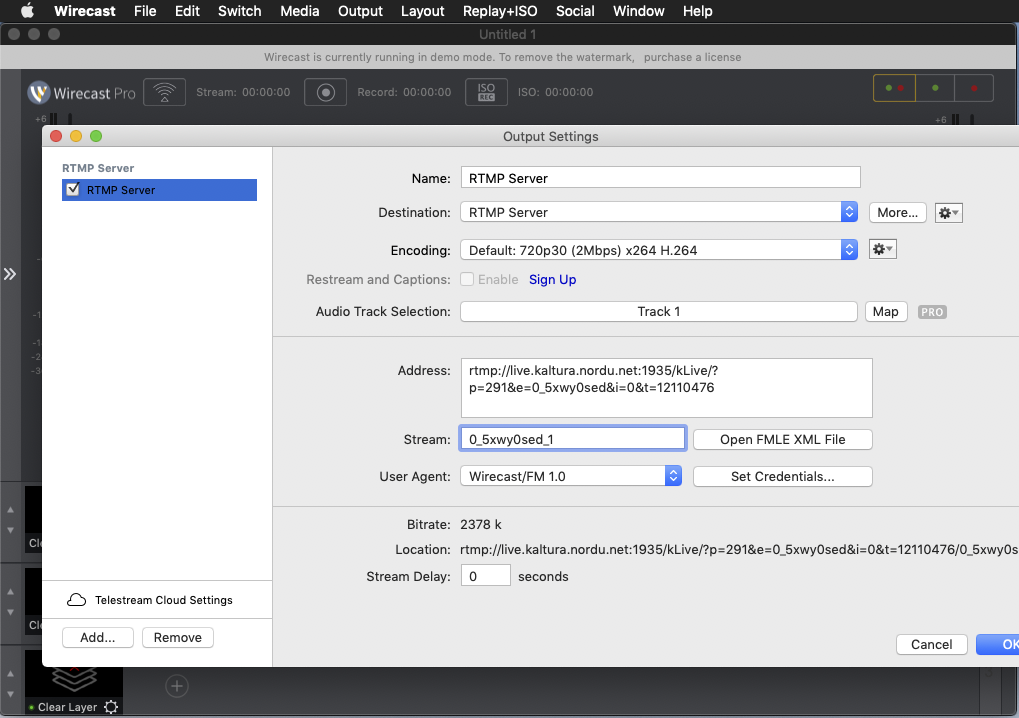 Now you are ready to start streaming to Kaltura with Wirecast.