The owner can change owner to a different admin user account by entering into the Account Management, Account Profile (https://eu01web.zoom.us/account)
Under Your Role Owner and press "Change Owner"

Update 2021-05
Zoom added the need for the Owner to enter his password to make the change.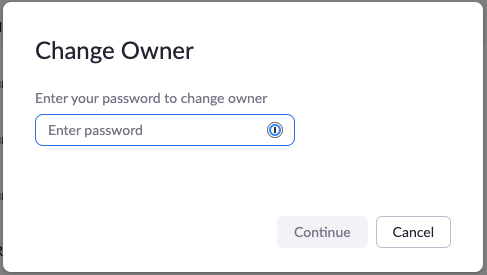 ​

Click the Change Owner link and enter password. Owner should then be presented with the option
to enter an email address of the new owner. The user account identified has to be Admin on your account.
​
So the new owner email needs to be an existing administrator user on the account.