Zoom allows users to do a lot of configuration for cloud recordings, but some of these don't work with NORDUnet On-Prem Cloud Recording. This article will explain what settings work for on-prem and what our recommended settings are.
Accessing Cloud Recording Settings
Cloud recording settings are accessed on the Zoom website. They are accessible from the client under Settings, in the General tab by selecting "View more settings".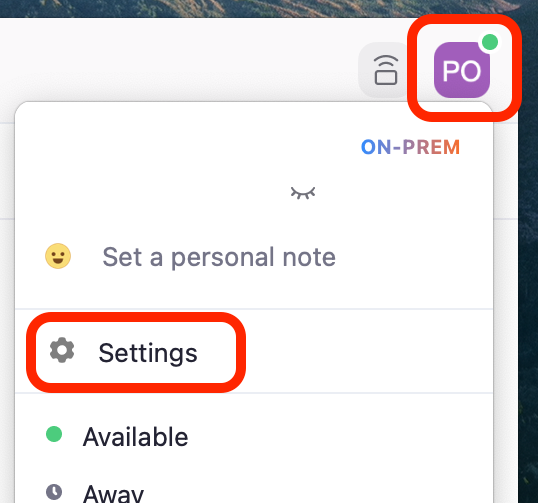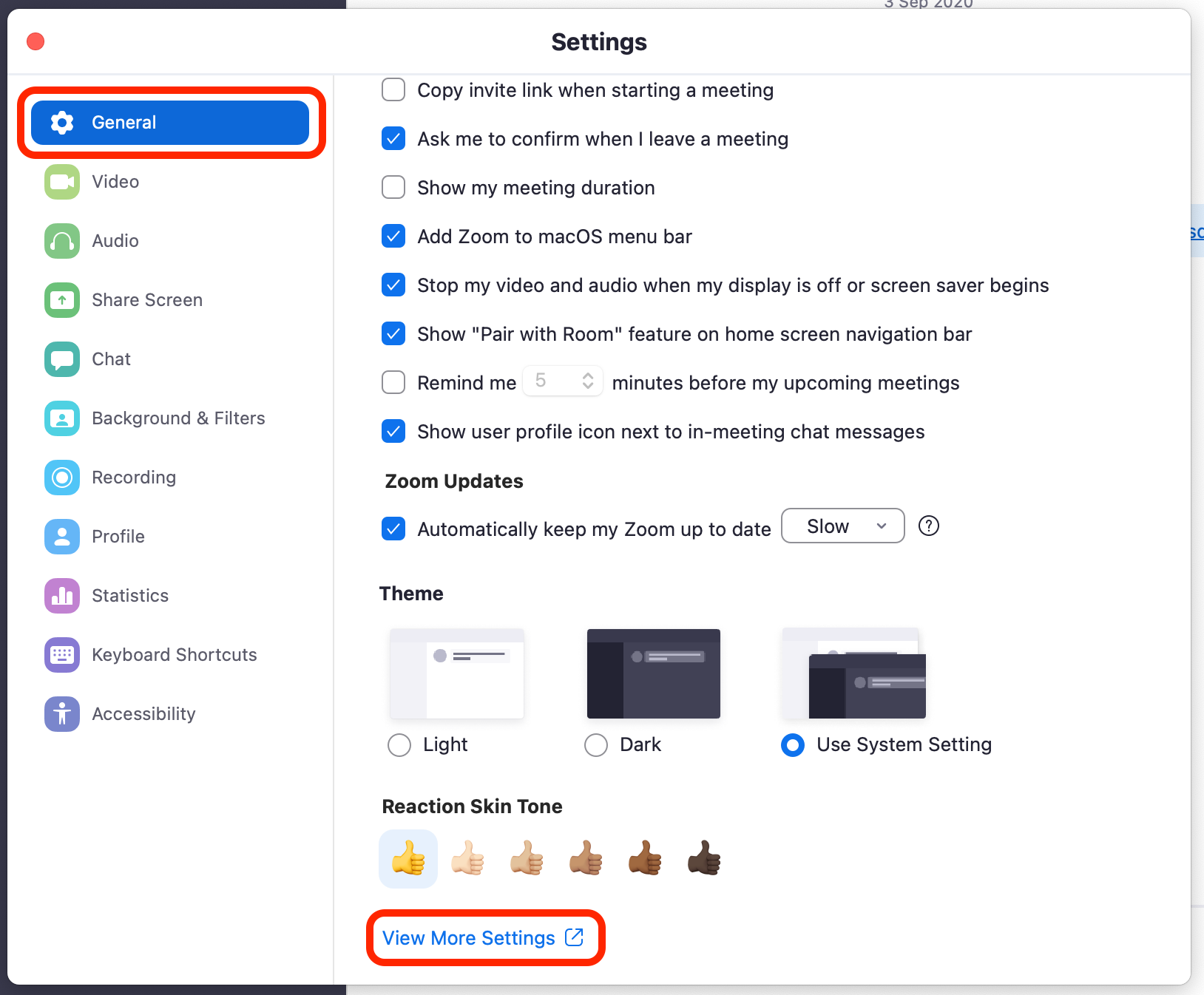 This will take you to the Zoom website where you have to login with your account.
Cloud recording settings are then available in Settings, under the Recording tab.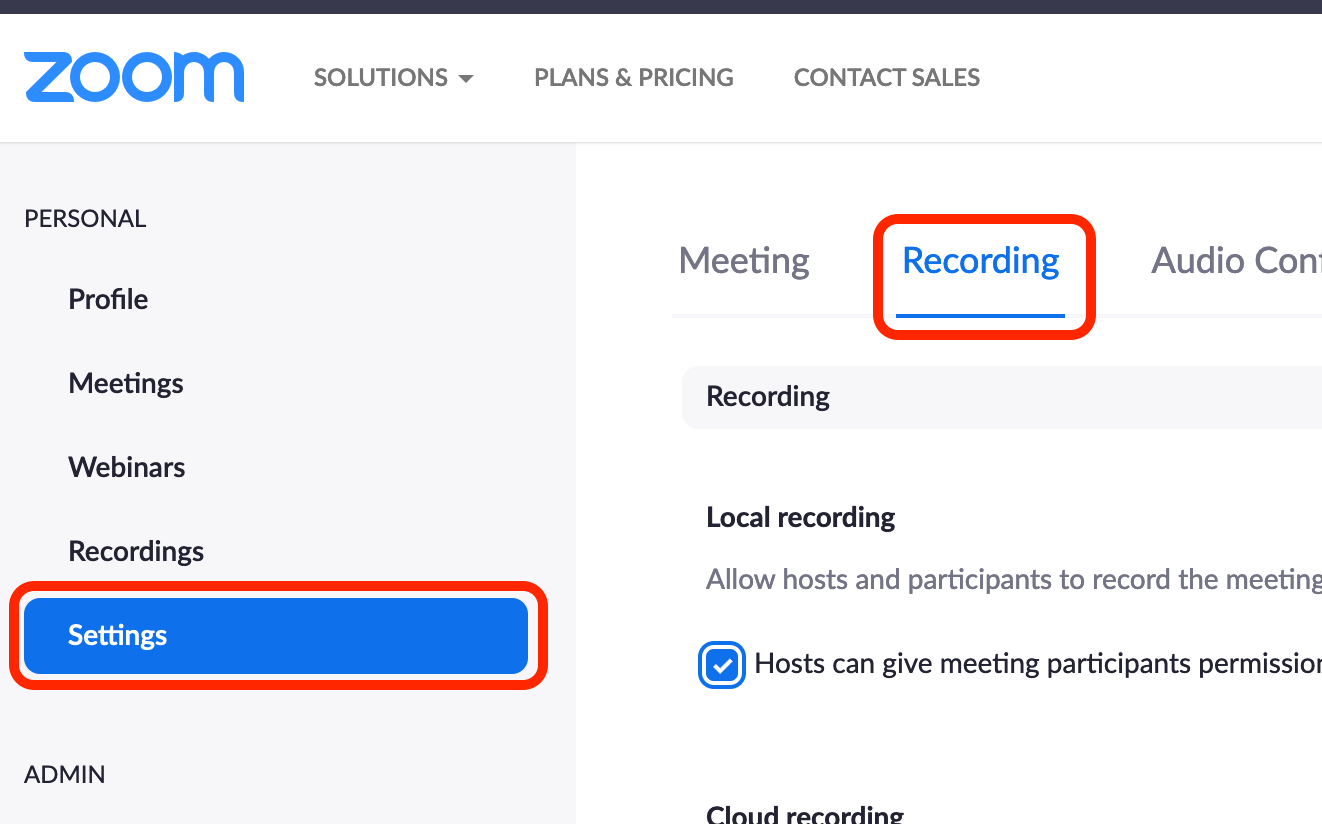 Important Settings
The first settings is to select which sources will be recorded during a meeting. It is important to select at lease one video source here, otherwise no video will be recorded.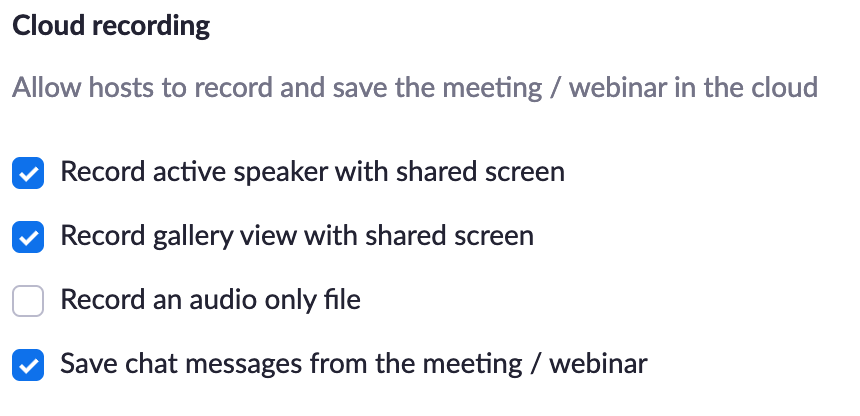 Zoom accepts a configuration where only chat messages are recorded. If a user selects this, no video or audio will be recorded and there is no way for us to recover their recording. So it's important to select at least on of: "Record active speaker with shared screen" or "Record gallery with shared screen".
Zoom enables audio only files by default. We recommend users turn this off, unless they explicitly want the audio only file.
Note, gallery view will only be recorded if there are multiple participants in the meeting.
Settings that don't work
Any setting regarding access or sharing the recording do not work on-prem, since the recording is shared via NORDUnet services, not the Zoom cloud.
Settings that don't work include:
Allow cloud recording sharing
IP Address Access Control
Require users to authenticate before viewing cloud recordings
Set recording as on-demand by default
Require passcode to access shared cloud recordings
Viewers can see the transcript
Viewers can see the chat
Delete cloud recordings after a specified number of days
The host can delete cloud recordings
These settings have no effect on how the video will be shared or accessed.
Other settings
The rest of the settings should work as intended, and can be set as the user pleases.
We recommend turning off "Optimize the recording for 3rd party video editor". This option will have very little effect, and will increase file sizes and transcoding times. If you do experience issues editing videos, you can try turning this on.